Kings :
Rhovan – Classic tabby and white from triple grand champion lines! He is our main stud and loves to play!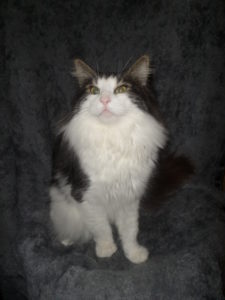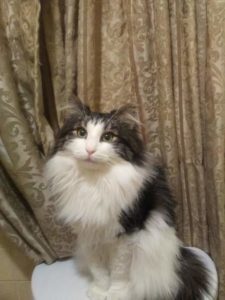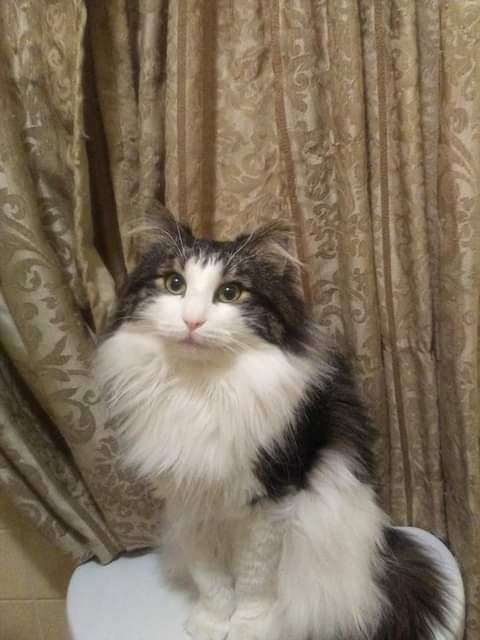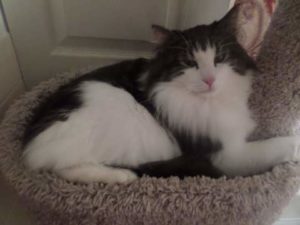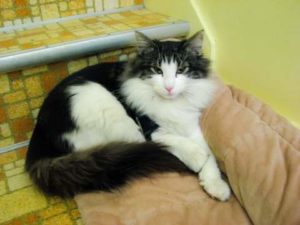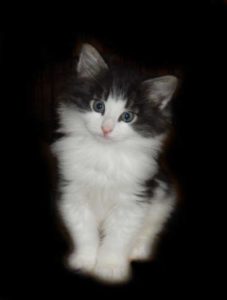 Shining Armor – Is Rhovan and Artemis's son who was born at Goddess Cats. He is from imported and triple grand champion lines! Such a gentle beast! A large boy but he also has a large heart!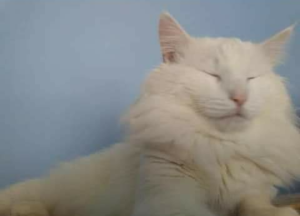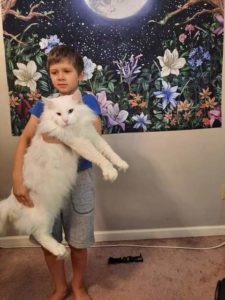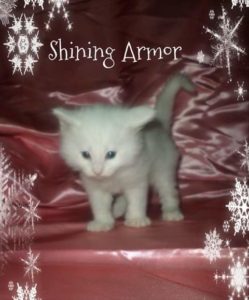 Thor – Is a solid amber tabby! A rare color that only the Norwegian Forest Cat breed carries! He loves to cuddle and play; allmighty Thor of purrs!!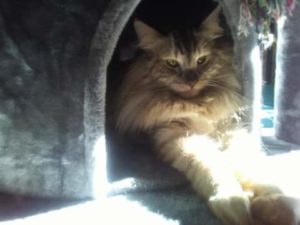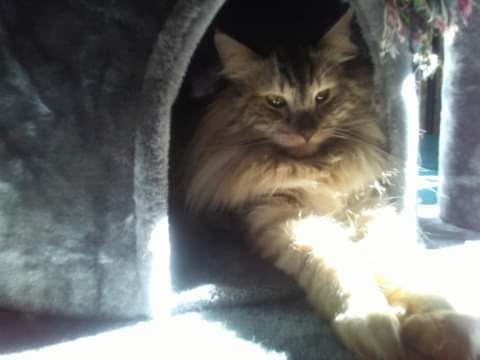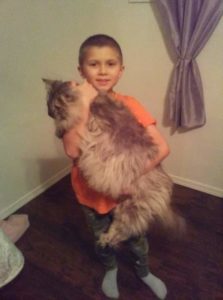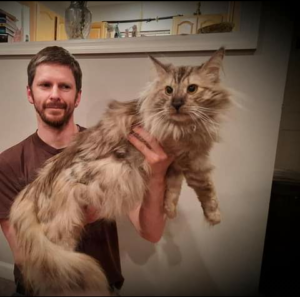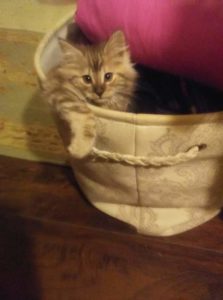 Queens :
Artemis –  A blue eyed white female imported from Germany; winning show lines! Artemis is the sweetest girl ever and an amazing mom to her kittens!!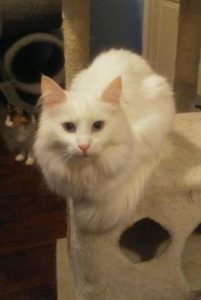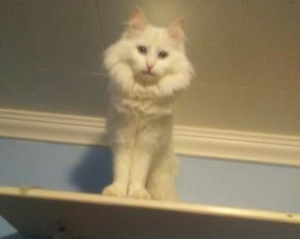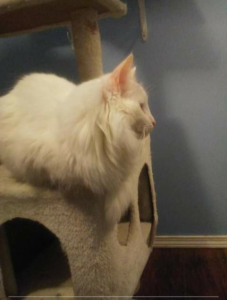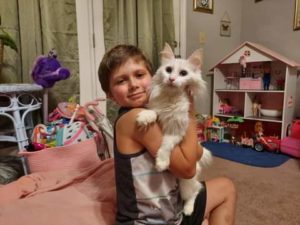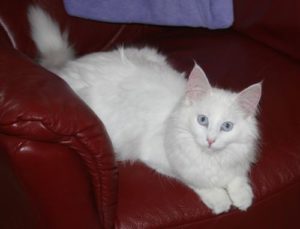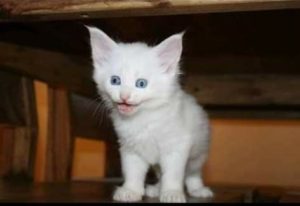 Scarlett – A beautiful amber and white tabby Nfc new to our cattery! She is a diva; also a really great mom to her kittens. She loves attention!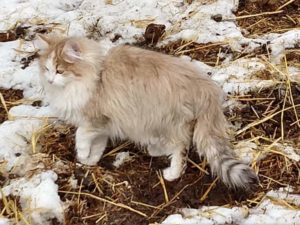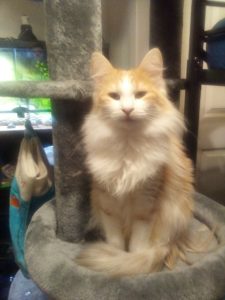 Katniss – A blue cream torbie amber carrier from imported lines! She is new to our cattery but will be retiring soon to be a pet. Katniss is a little shy and is a sweetheart!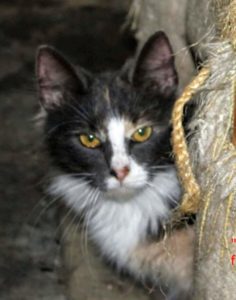 Phoenix – A gorgeous solid amber tabby Nfc! She loves to play and get pets. She is new to our cattery and is a total sweetheart! She has a much redder coat in person and has beautiful green eyes!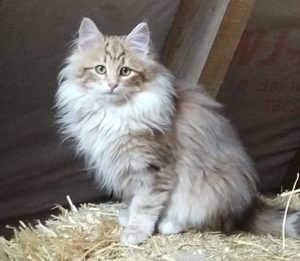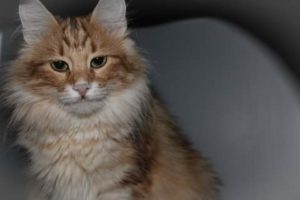 Bloom – Is Katniss's daughter we kept to be a future Goddess Cat. We are still determing her color but she looks like a silver and cream torbie. Bloom is sweet and has no fear; she is the boss of our cavalier dogs here and chases them like a lion. Once she catches up to them she rubs and gives them kisses. She loves to hide in silly places. We can't wait to see what she produces in the future!