Our Norwegian Forest Cat kittens: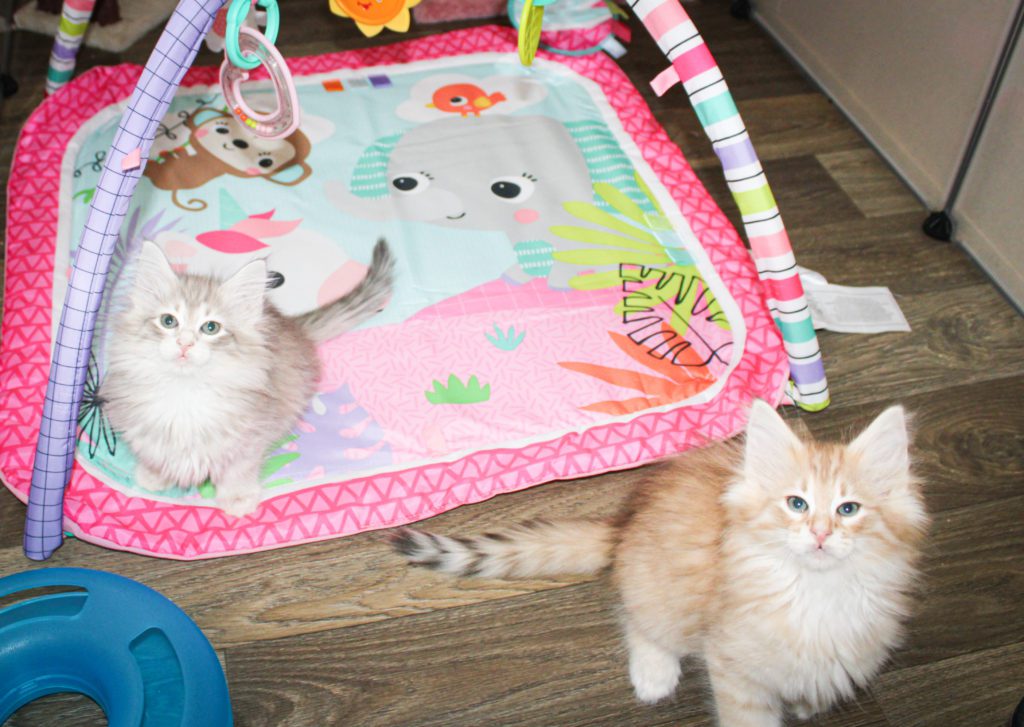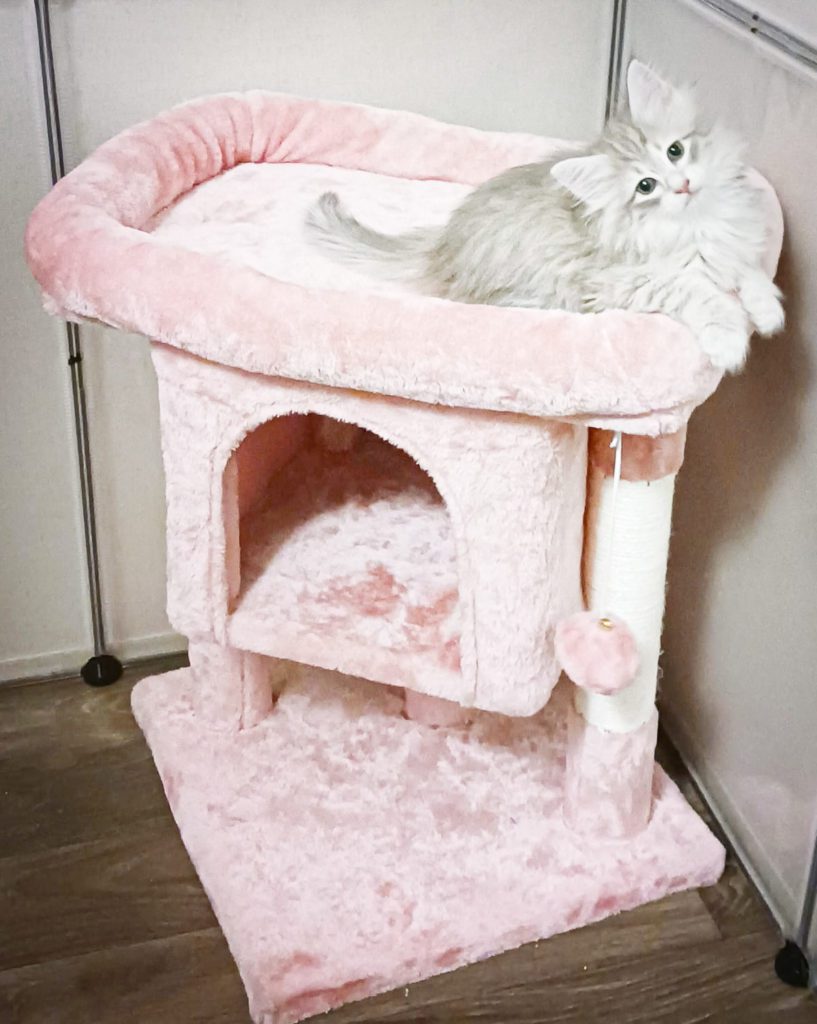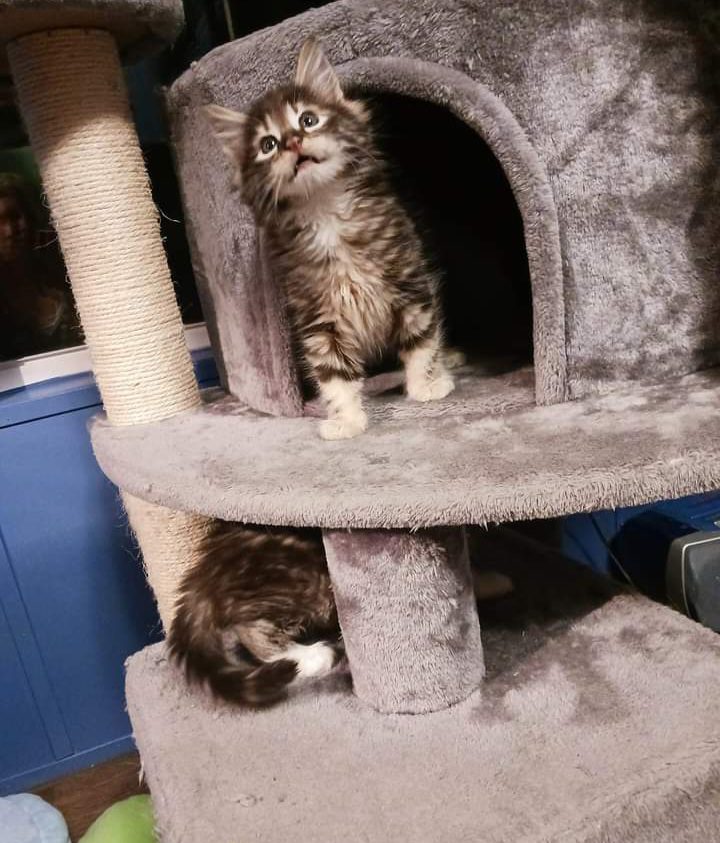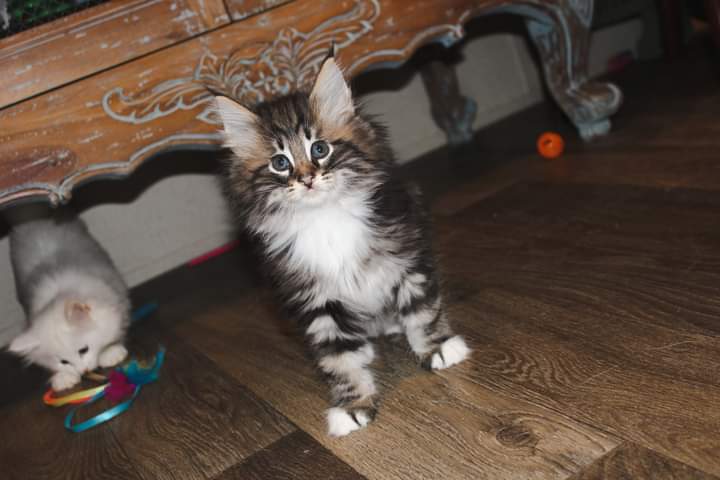 Our kittens are well socialized; raised around our children and our lovely small dogs. We give them lot's of love daily to insure a friendly sociable kitten.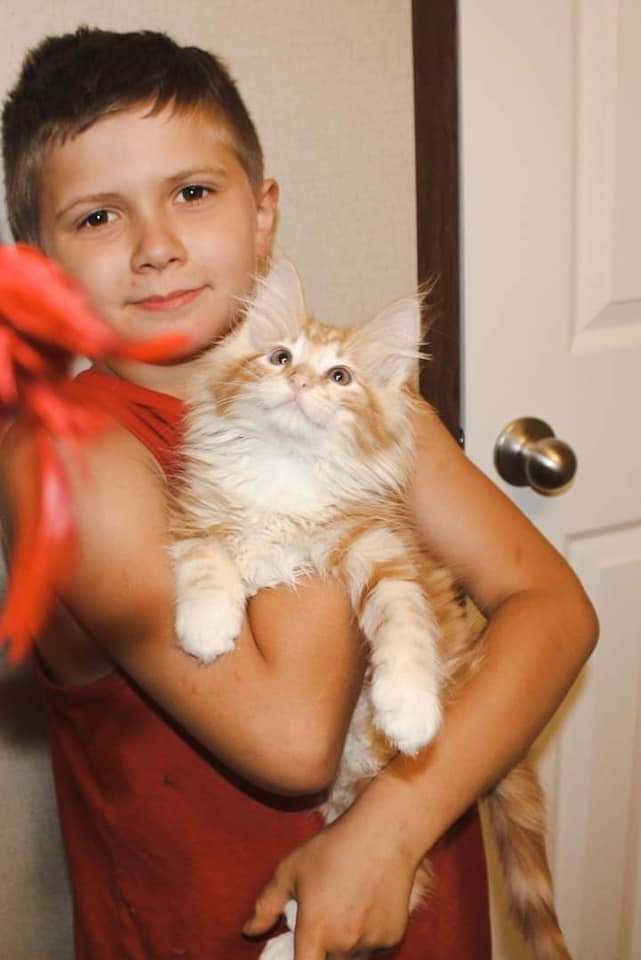 Health and diet are of utmost importance to us! We feed them a variety of quality grain-free dry, one ingredient can food, fresh fish, raw and cooked meats. We only feed quality cat food that has not had any recalls; and no can foods with unneeded fillers.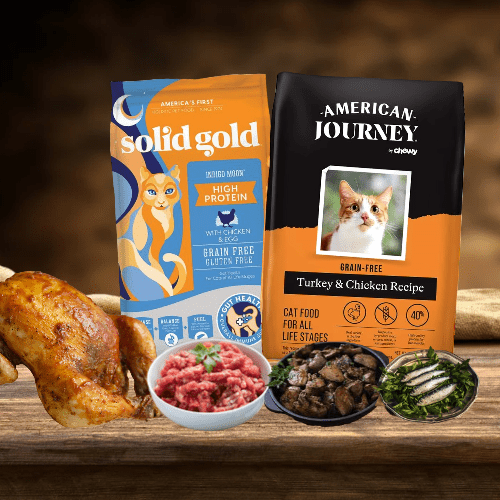 Kittens leave around 12 to 14 weeks old; health permitted.
Kittens/Cats will be seen by our vet for a health check and come up to date with their shots. Each Kitten/Cat comes with a kitten starter bag full of goodies! Our kitten bag contains a small bag of holistic grain free dry food, a can of cat food, a toy multipack and a feather wand, a cat carrier for transport, a pet blanket, a snuggle toy to ease stress, a cat care book, and a cat care informational guide we made just for our customers which shares tips and what products we use for food, litter and more!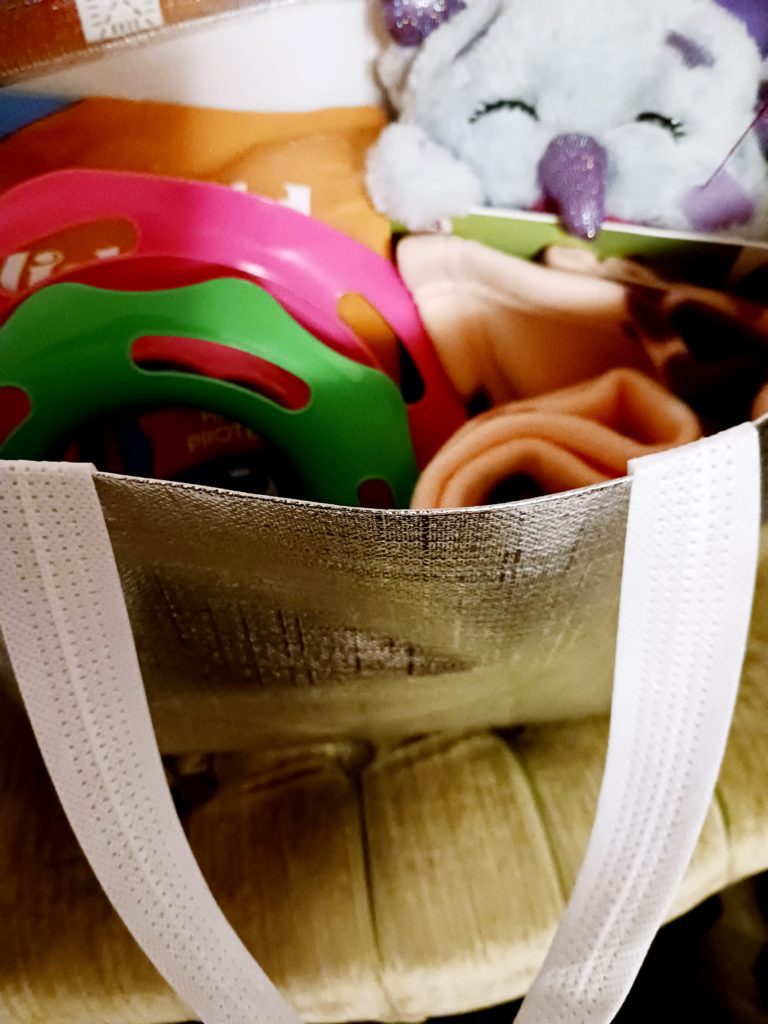 We hope you love our wedgies as much as we do ♥
Deposits:
Kittens require a $400 deposit to hold them and that is nonrefundable. It can be transferred to another kitten of breeder's discretion. For the safety of our young children and cats/kittens we are a closed cattery to people we do not know well; we send videos and pictures of kittens reserved weekly depending on our schedule.
 We have the right to deny a kitten at any time if we feel the kitten isn't a good fit for your home. In such a situation, if a deposit was given it would be refunded.
Pricing:
Kittens are 2000. If buying two, one will be discounted 200.00. Future repeat customers also will receive a 200.00 discount.
Transportation fees are not included. We work with an amazing affordable transporter if interested in that service.
If interested in a kitten please read how our process works below, fill out the questionnaire, and tell us about yourself so we can determine a safe loving home for our kittens/cats:
If you fill out our questionnaire and we do not respond within 24hrs give us a call during normal business hours 9 to 5! 843-668-8283.
How our process works to buy Norwegian Forest Cat kittens for sale:
Read our contract on the contract page.

Fill out our questionnaire.

Then we will send you information on how to place a 400.00 deposit for our waiting list. Deposits are non refundable but can be transferred if you want to pass on a kitten. You can pass as many times as you wish for any reason!

After we receive your deposit we send confirmation and then will make a contract as receipt in a week or so. 

We then will update you when it's closer to your turn to choose.

Normally at 4wks is when we name kittens and start offering customers to choose a kitten, we email, text and or call to get in touch. If we do not hear back after 48hrs we go to the next in line. Customers have 48hrs to choose or pass once we get in touch. Customers can change the name when they get their kitten.

Once you choose your kitten and make final payment we update your contract for that specific kitten. We then order kitten's supplies and schedule their vet visit for their exam and 1st shot. We post pictures weekly of kittens to our Facebook page; we try to email them too.

Around 12 to 14wks health permitting kitten's can go home. You can pick up your Norwegian Forest Cat kitten from our home or use our transporter.

Enjoy your 
Our kittens are only sold as pets; we no longer offer breeding rights.
We post photos of our cats and kittens, list changes and cattery updates to our Facebook page. When you choose your kitten we post weekly photos and videos of the kittens to our Facebook page Goddess Cats and email them to you if you are not on Facebook.