I would highly recommend Regina if you are interested in a Norwegian Forest Cat. Penelope entered our home and became family instantly. She is a beautiful, healthy, and confident kitten. Regina knows what she is doing and created a wonderful kitten. Through this process she kept me informed. She is passionate about her cattery and takes great pride in her business. I would absolutely purchase another kitten from her. Penelope is amazing.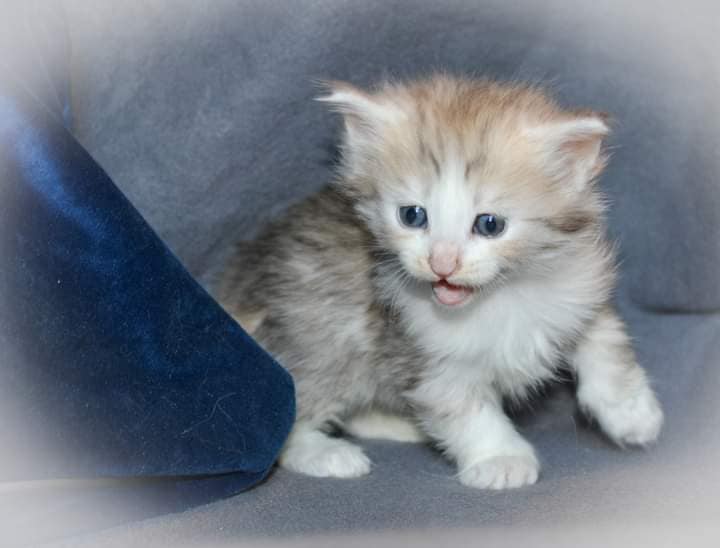 I met Regina with Goddess cats while looking for a breeder for Wegies. Out of the 4 we looked at, Goddess Cats was, by far, more involved, transparent, and genuinely cared for her little charges.
Goddess Cats kept in contact while I was on the wait list and we followed many kittens being born, loved, cared for, and then adopted out to obviously well-vetted families.
When our kitten was born, we saw pictures, watched videos, followed vet visits, and the caring and rehabilitation of a kitten that was suffering from Fading Kitten Syndrome.
Finnly, my fluffy puddle, was well-loved, socialized, and cared for in a nurturing environment. Before we took him home, we had no doubt he was the kitten of our hearts.
If I decided to adopt another Wegie, I would, without a doubt, choose Goddess Cats again.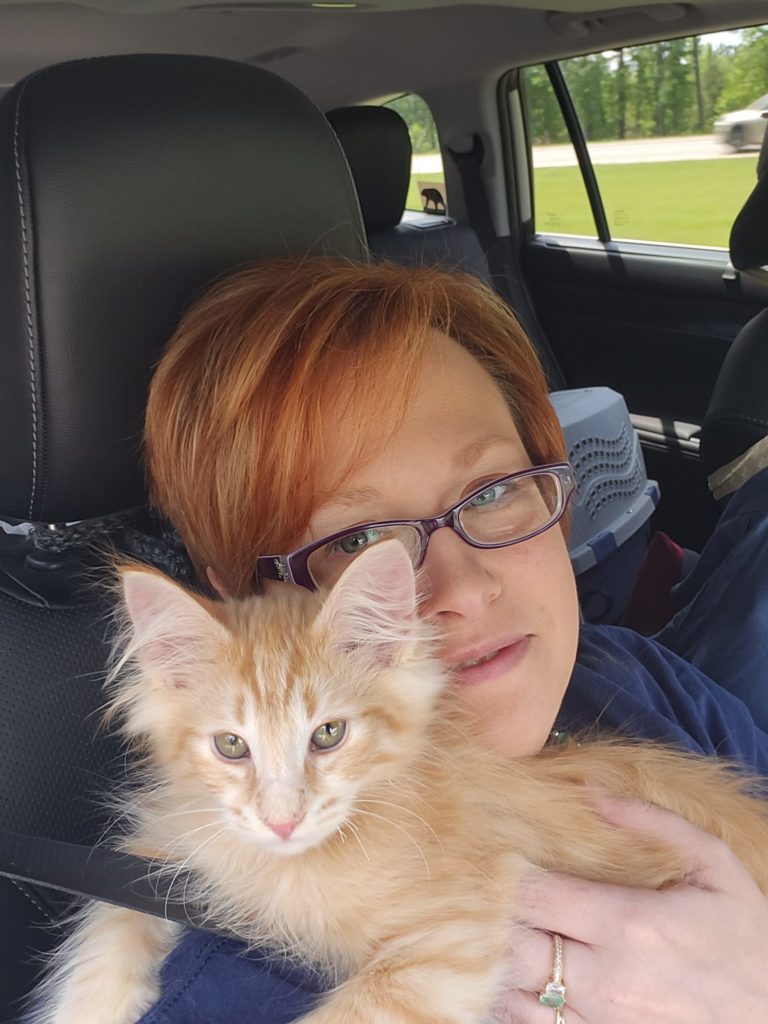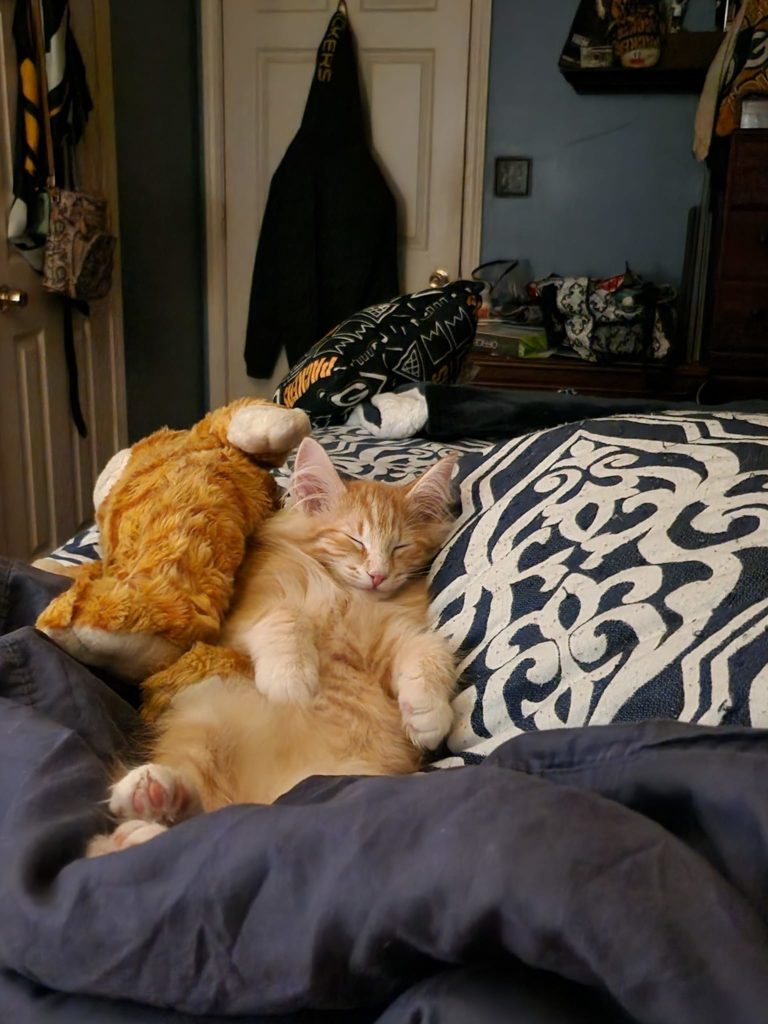 I recently purchased the love of my life from Goddess Cats and cannot express how truly amazing the experience was. while waiting for my kitten Regina kept in contact with me and was never disturbed with all my questions. I was provided many pictures of my Abigail from the time she was born, up to the day I picked her up. I have purchased from other breeders over the years, but never one who took such strides not only to raise a healthy, beautiful baby, but to communicate and "be there" for the new Mama, both before and after purchase. Goddess Cats is not just a cattery selling NFCs, it is an entire family who truly loves all the kitties, big and little. I feel you could not find a better cattery, one that would provide the love and care that Goddess Cats provides everyday to everyone.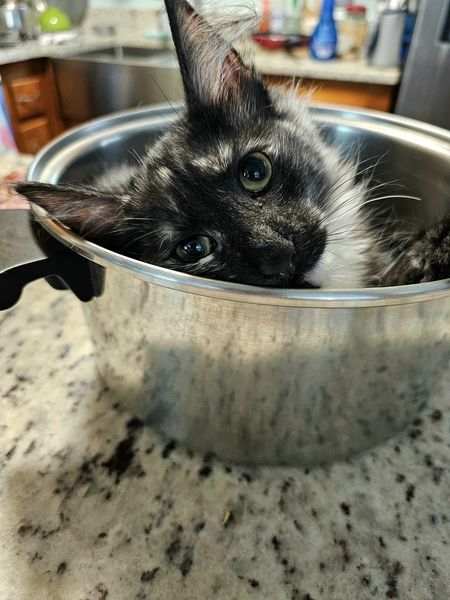 I absolutely love this cattery. We got one of the retired adult cars from here. Vori is such a wonderful addition to our home. Regina has always been available to answer questions and help us when we need it. if we ever get a kitten in the future we will get one from here.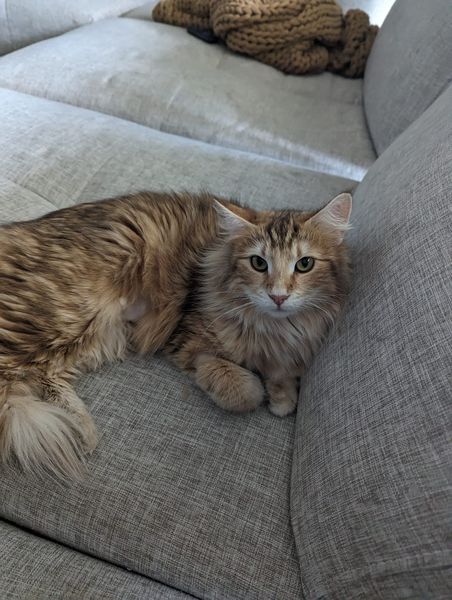 AD. Iverness Maughon
Me and my husband got in touch with Regina/Goddess Cats earlier this year to get us a Norwegian. We long awaited our (Thor and Katniss') Sweetheart, now named Skaði. We absolutely adore her. She is the most dog-like cat I've ever interacted with! She loves belly rubs, she is gentle, and she gets the zoomies! She even licks us as much as any dog would haha. She loves playing ball the most. Definitely a dog in a cat body. Regina takes excellent and holistic approaches to care for her cats and it makes a world of difference. Since it was our first cat there was a bit of a learning curve however Regina is readily available and happy to answer all of my questions, and she kept us updated the entire process of waiting for our kitten. HIGHLY recommend them and only them for your NFC. Skaði is the most healthy, vibrant, personality-filled, and loved kitty of all time! She keeps her little tongue out (pic attached) which is so cute LOL. Also, I'm biased, but she is GORGEOUS. We have a 7 year old maltese baby and they have been great together.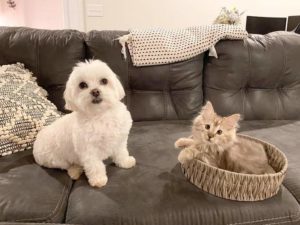 Fran Prockop
I was lucky enough to get Brann/Fireball. He is the sweetest, most joyful kitten thanks to Regina and her family who shower the kittens with love and attention. He immediately fit in with his older siblings, creating laughter and chaos of zoomies, followed by falling asleep wherever he happens to to be, then repeat! Smart as a whip too. Regina is an awesome communicator who obviously loves and takes great pride in what she does! She gets an A+++ rating from me. I will be going back for more of her amazing kittens!
Thanks Regina, Jacob, Bradley, and Aurora for the beautiful boy!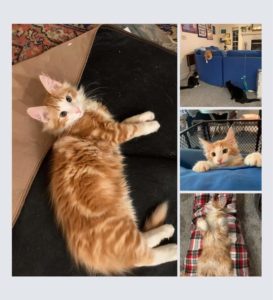 Dylan Ong

  recommends 

Goddess Cats

.
I was always wanting a Norwegian forest cat and getting Magnus was one of the best decisions. Regina was vary kind and communicated during the process of receiving Magnus, and was always responding to any questions. Magnus is a sweet and affectionate boy I really enjoy Magnus. If at any point I would get another Norwegian cat for Magnus, from Regina I highly recommend…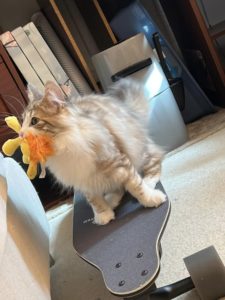 Colleen Kinsley-Greenlaw

  recommends 

Goddess Cats

.
I recommend Goddess Cats Cattery! We finally got our little smoky black Norwegian kitty after being on the waiting list for many months. So worth the wait! Our kitty is the most sociable, joyful kitty we have ever had …still considering names that fit his personality and appearance. He was introduced into a household with 3 other kitties under 1 year of age and he fit right in …he is a purrer, a snuggler, and a talker…love our little wolf cub!
The owner, Regina, keeps you well apprised of your kitten, from birth to pickup, posting regular pictures and videos. She is available to provide advice and will answer any questions you have about your kitten.
I highly recommend this breeder. Her kittens are top notch and perfect pets for a loving home environment.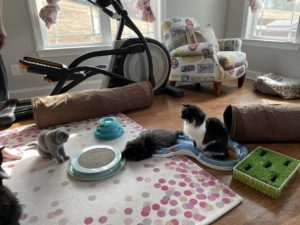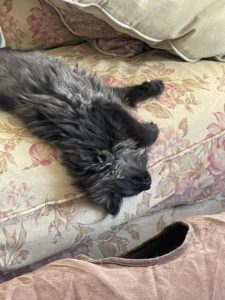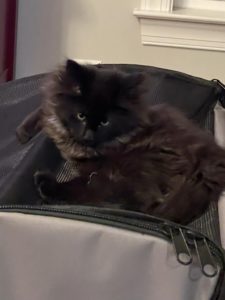 Kyla and her husband added another kitty from our cattery; Hera!!
She is absolutely adorable and oh my gosh so playful! Favorite toy is absolutely the ribbon, as shown by her kitty Godzilla poses lol. She hasn't officially met Thor yet, but he heard her sad meows while we were making dinner. He tore across the house, hurdled over Mimi's head, and ran to the door where he softly trilled at her until she quieted down. We're 99% sure that he's trying to comfort her, and our hearts are melting. He does it every time she meows loudly, and he stays by the door, gently meowing/trilling, until she's calm before coming back to lay with us. I'll try to get a video. It's the sweetest thing.❤️❤️❤️
They've also been trying to play under the door lol.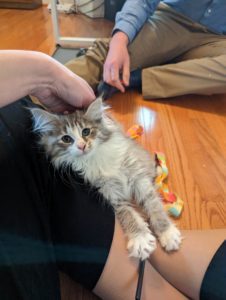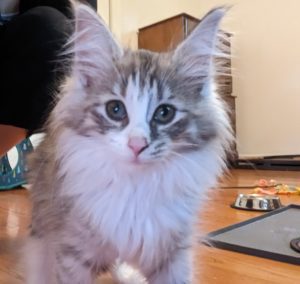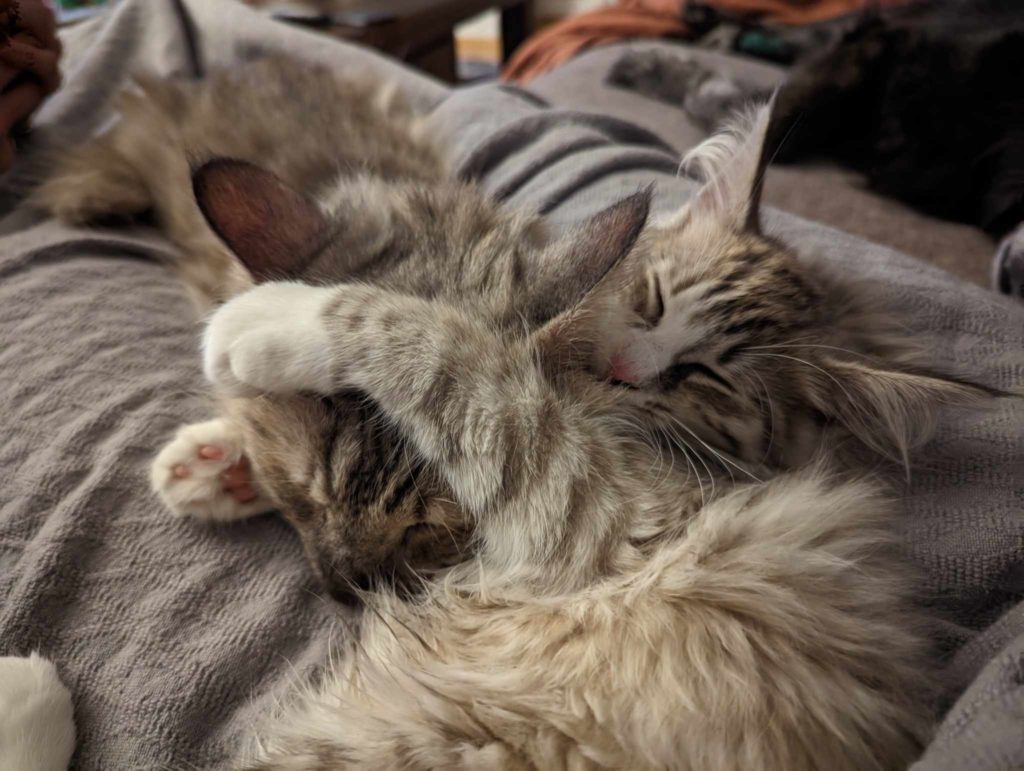 I highly recommend Goddess Cats if you're looking for a well-socialized, beautiful, healthy NFC! She is knowledgeable and keeps you in the loop on what's happening with the kittens.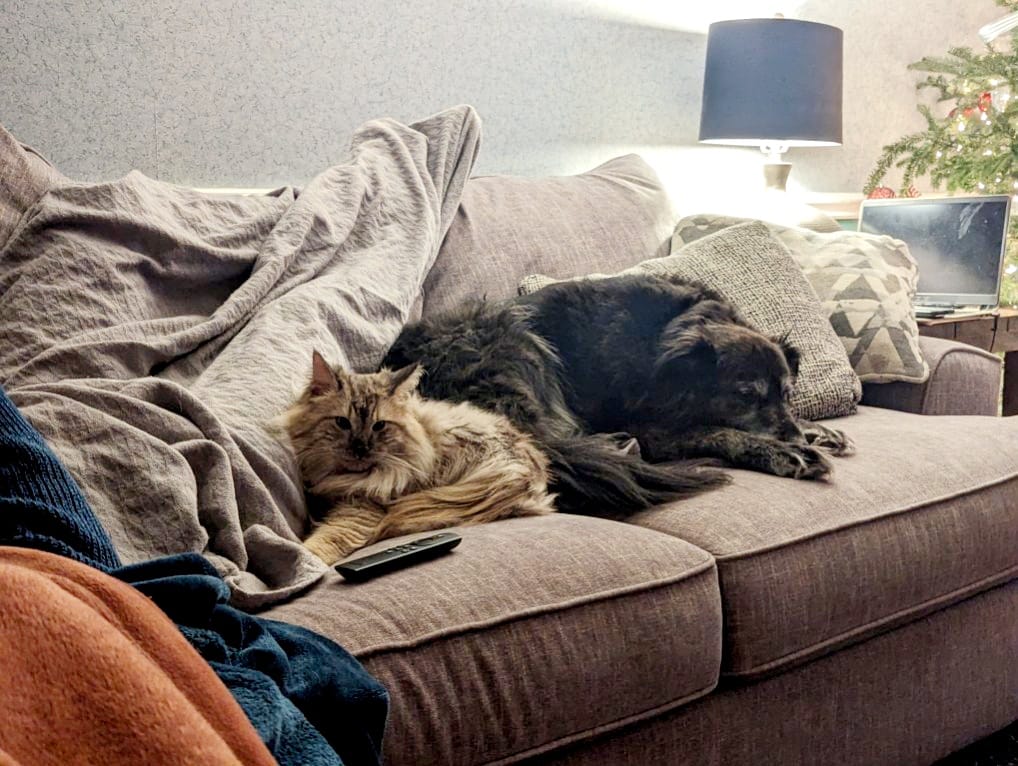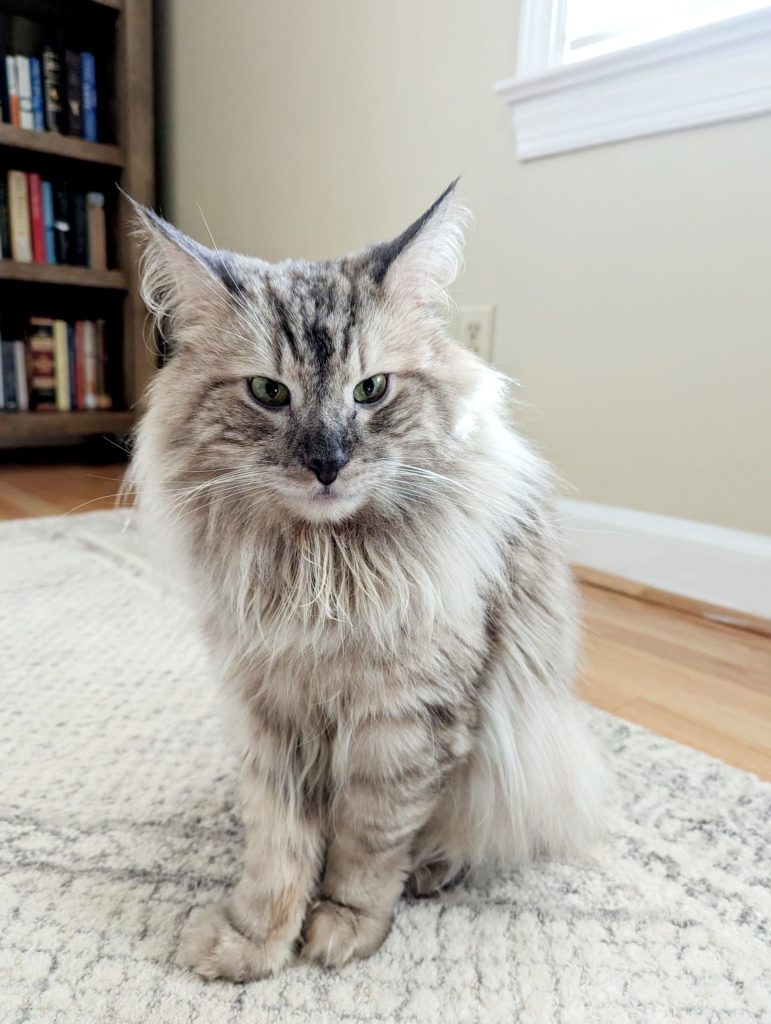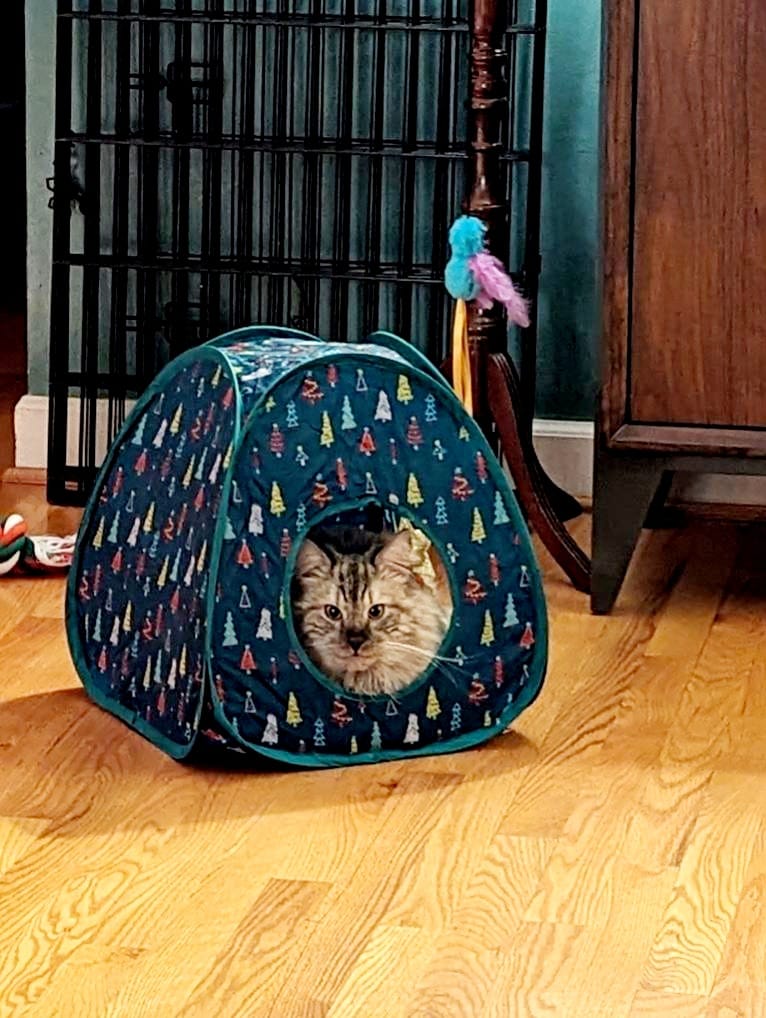 Judy Brown reviewed Goddess Cats 
Sept 2
Looking for a NFC Breeder? Look no further. Goddess Cats is amazing. Professional, knowledgeable, and most importantly honest. NFC are a special breed requiring a seasoned breeder. Goddess's kittens are loved the minute they are born. They thrive on the love given by each family member. Regina is a very responsive communicator always ready to answer any and all questions with her infinite knowledge of NFC care. We drove over 14 hours to pick up our beautiful little darling. We've only had him a bit over 48 hours and he has already captured our hearts completely. We have been blessed and so will you if you get a Goddess kitten!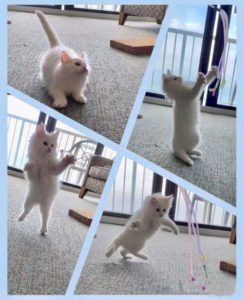 Andrea Bedsole 
Sept 1
Thor is loving life and being super sweet and gentle with the girls. He is so happy and playful. He keeps our other 2 cats playing daily and snuggles with us for naps/bedtime. I've recently become a stay at home mom with our 3yr old and he loves having us here. Also he thinks the fish and gerbils are all his for enjoyment!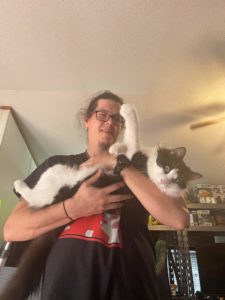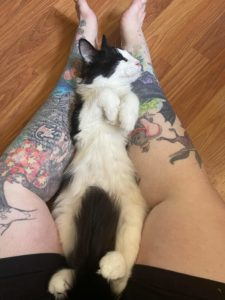 Sue Johnson DeHollander
Jun 12
They are amazing people. I would highly recommend them.

Aliki Astreou reviewed Goddess Cats 
Jan 20
We adopted Peppermint, a four year old. Regina was very helpful in giving us info on her habits and likes to make the transition easier. Thanks you, she's doing great!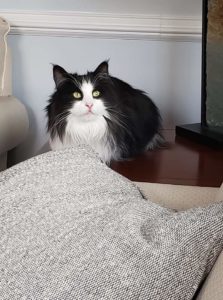 Dodie Hall reviewed Goddess Cats 
July 18
We were on a waiting list for a good while before we got our beautiful Wegies from Regina (Goddess Cats). She was pretty much in constant communication with us from the time we signed our contract until we picked up our kitties last week. Regina has been breeding these beauties for 7 years. She is knowledgeable and works hard to be sure her kitties are the healthiest and the best and that her customers are happy. They have transitioned to their new home beautifully. Much of this is due to the care package Regina sent with us–toys, kibble, blankie, carrier, litter recommendation (love the pine pellets!) These babies have stolen our hearts. The only negative is we get nothing done around our house any more! We cannot tear ourselves away from these two! Thank you Regina! We highly recommend Goddess Cats!🥰😻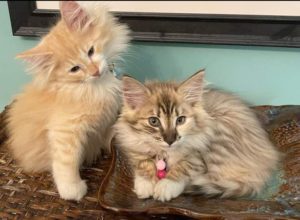 Donna Gosselin reviewed Goddess Cats
May 24
i just received a kitten this past Friday from Goddess Cats of the Forest. His name is Kristoff. He is the sweetest, most loving beautiful kitten. He had no problem settling into his new environment which just verifies he came from a very nice place. From the beginning of my dealings with Regina the breeder I knew I had found a great breeder. All of the cats Regina has are beautiful with wonderful temperaments and they produce gorgeous kittens. Mr. Kristoff is proof of that. i would highly recommend Goddess Cats of the Forest. I am beyond satified!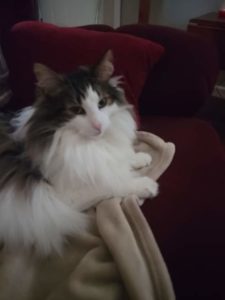 Shirley M. Ethridge reviewed Goddess Cats
Oct 21
Amazing! great to work with, I am out of state. She is very trust worthy, Kitten is absolutely a doll. During the process of waiting for Jory, Regina was always in contact.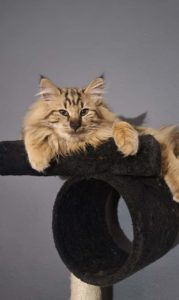 **Update** Jory is over a year old and absolutely splendid! I will be getting another cat from Regina. We still are in contact, I could not recommend anyone else. hands down. With all the scams out there, I was lucky to find her when I found Jory. She takes good care of the cats as well. They are healthy, and beautiful. Jory is an amber and he is GORGEOUS!
Shannon Kaye Mailloux reviewed Goddess Cats
Nov 21
Regina is absolutely fabulous to work with. She takes great care of the kittens and is amazing in the support and resources she provides for transitioning kitty to her new home. Kittens are well socialized and extremely healthy. Here is Seraphina formerly Firefly after being home with me for almost a month.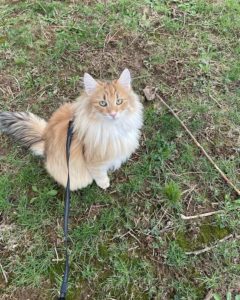 Victoria Reardon reviewed Goddess Cats
April 22 at 1:55pm
I adopted Quicksilver " or who I named Aslan from her. He's absolutely amazing , he's sweet, playful, pretty big for his age and loves to cuddle sleep. I have no complaints and would adopt from her again in a heart beat . ❤️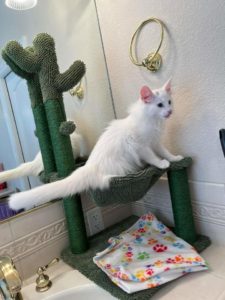 Sue Magen Miklajcyk reviewed Goddess Cats Of The Forest
March 10 at 2:51am
March 7th we brought home Rarity now named Bailey and she has brought so much joy into our lives! Her breeder is fantastic and one of the nicest people I've ever met. She truly loves her cats and provides them with impeccable care and attention to all their needs. The kitties are raised in a family environment and love everyone. We will definitely get another from her in the future ♥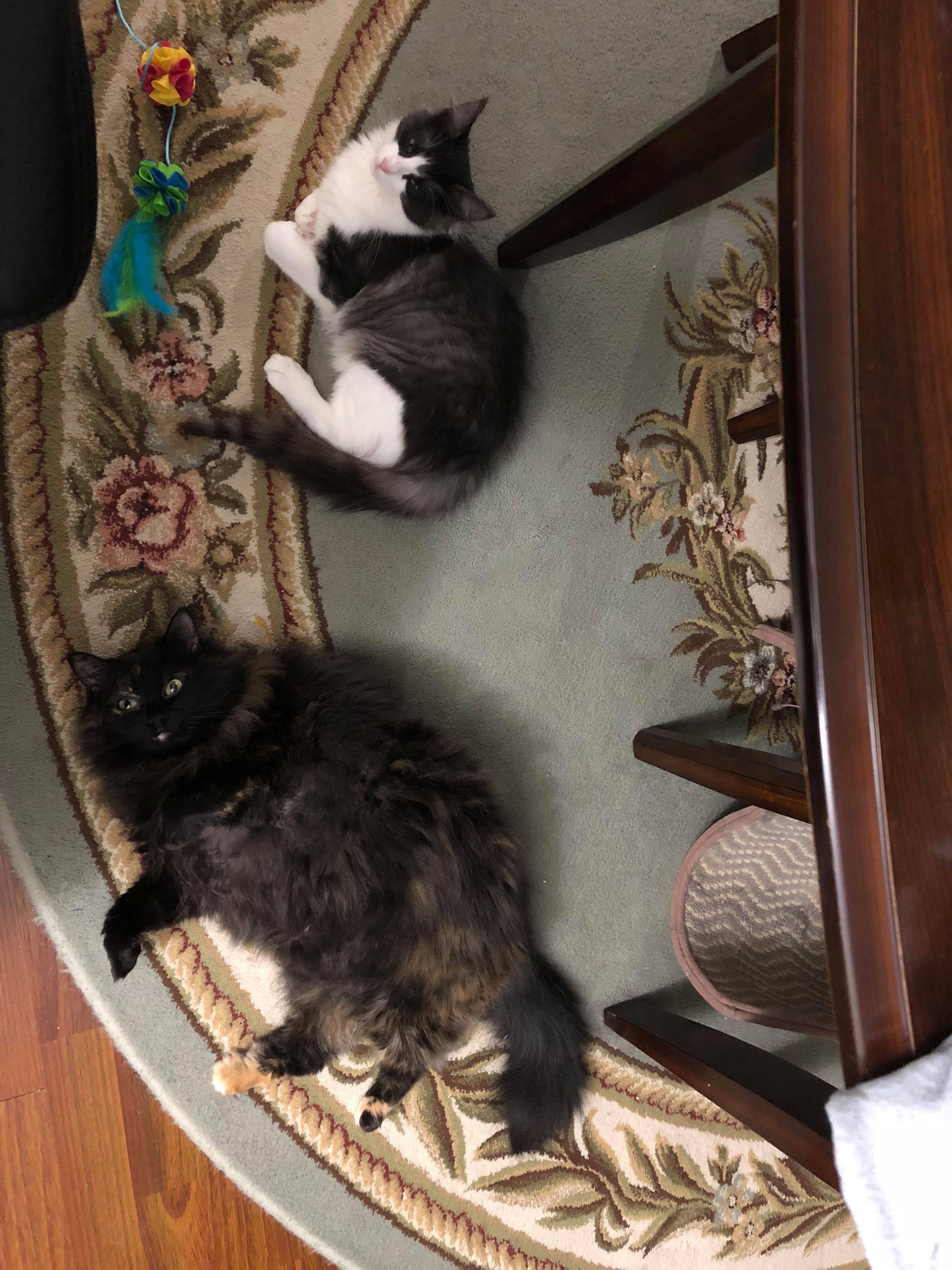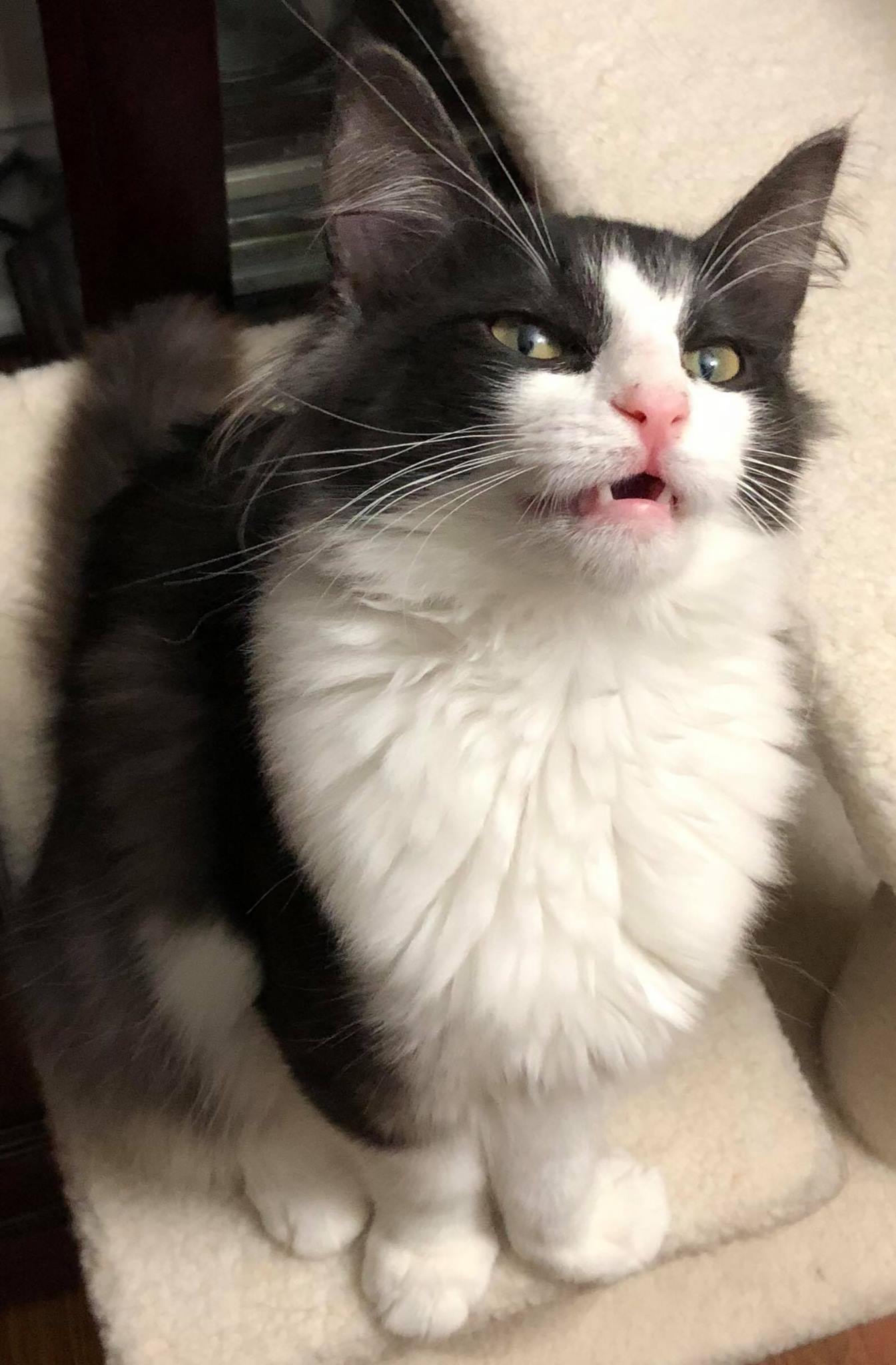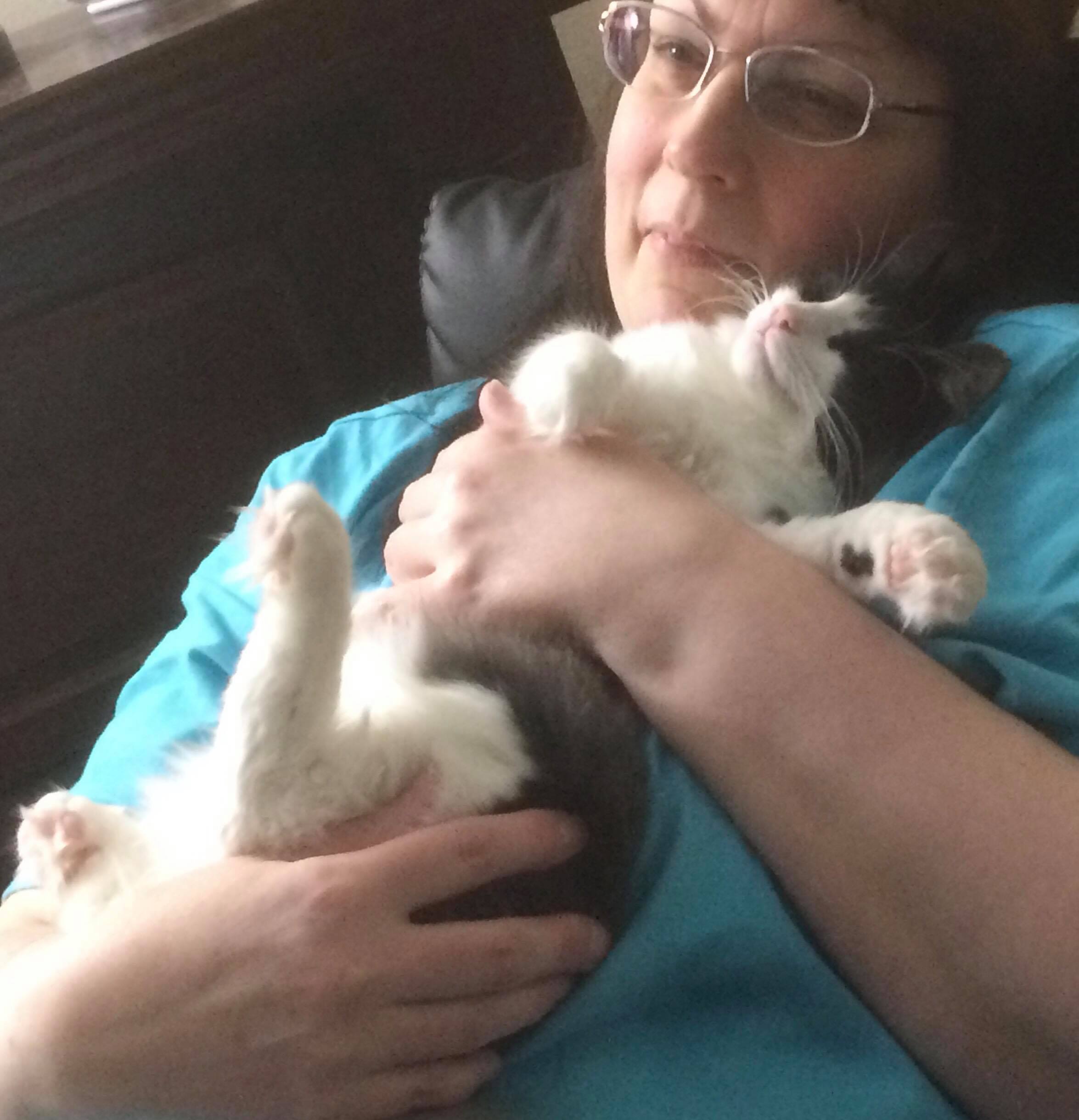 Angela reviewed Goddess Cats Of The Forest
Thank you! I just love them so much. They are so beautiful
Chad Parker reviewed Goddess Cats Of The Forest
We seriously got the most amazing forest cats ever from Regina. They are great with our three daughters and are the most cuddly pets we have ever had!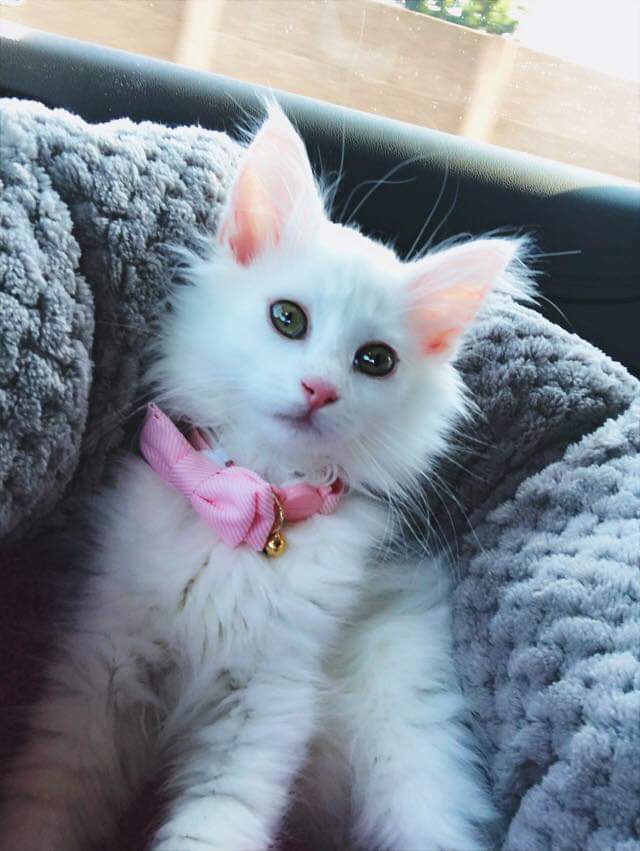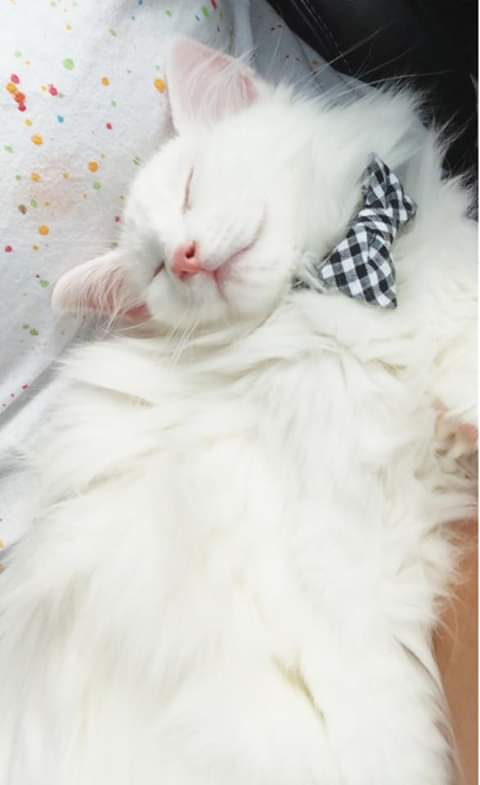 Tony Gabriele reviewed Goddess Cats Of The Forest

March 17 at 9:20pm
Bought 5 month old Luna and she is so beautiful!!! Is very playful !! And so great so far!!! The breeder has been more than helpful also….very dedicated!!! 5 stars!! A+++++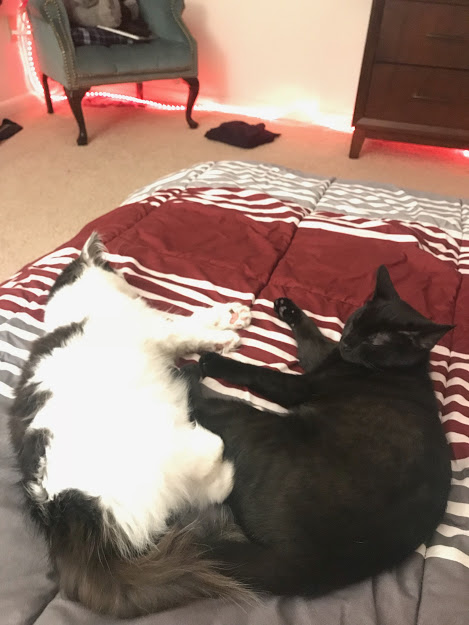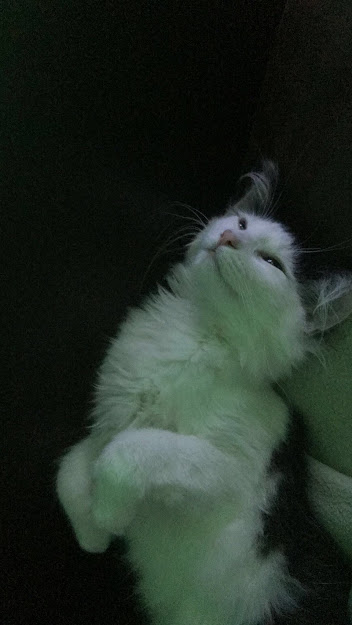 Karen reviewed Goddess Cats Of The Forest
He really is an amazing cat and everything I'd hoped for. Thank you so much for working with me to make him mine. He is so loving and affectionate. He loves to have his belly rubbed. He's fun to play with, too. When I'm lying on my side in bed, he oftentimes lays down on me cheek to cheek. Other times, he'll put his paw on my hand and we hold hands while we sleep.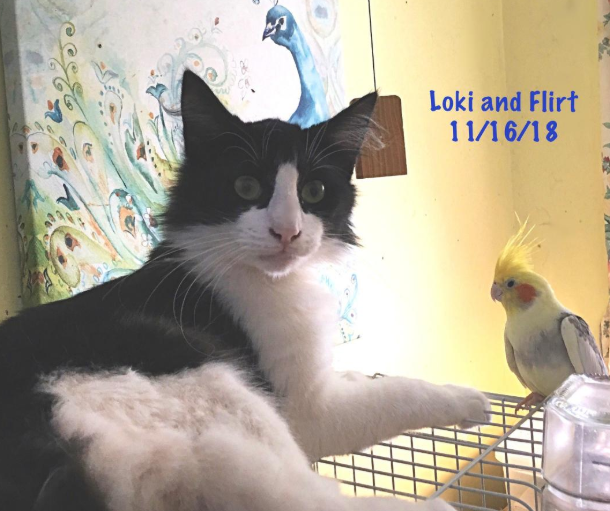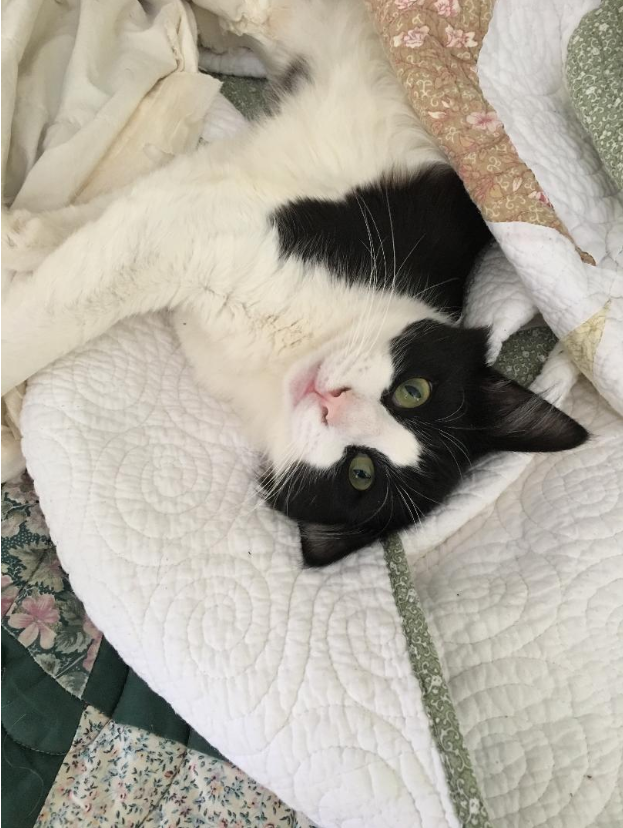 Kat Moore reviewed Goddess Cats 
Aug 19
We got our beautiful Sir Lancelot from Regina and the process was extremely smooth, even while traveling out of state Sir Lancelots transition went very very well. Thank you so much for our gorgeous Prince!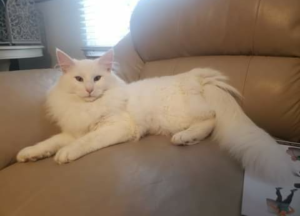 He's doing great and Thor is the most loving and cuddly cat we have ever seen; he loves to get his belly scratched!!